Ian Greenwood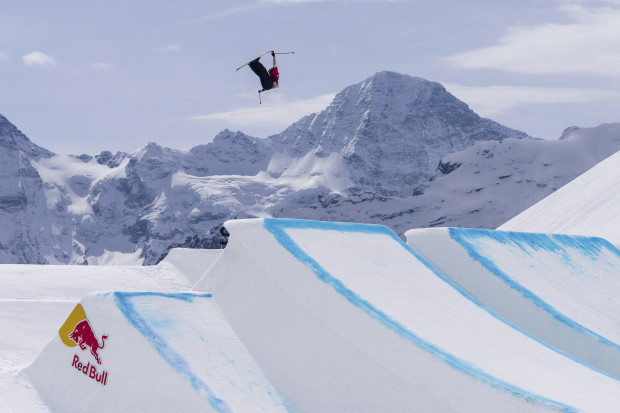 Skiing used to be so simple. If you were going to do a trick, it would be a backflip or a helicopter. That was it. No funny business.
Now, though, thanks to all these newschool freestylers, there are too many tricks to keep track of. What gives? Silliness aside, this one from Swedish pro Jesper Tjäder had me scratching my head. No one in the comments section, myself included, seemed to know what to call it.
View the original article to see embedded media.
What would I call this trick? Here are my submissions for naming:
Tjäder Tornado
Gifelte Flip
Reverse Flying Coffee Table
Intercontinental Ballistic Twister
Roger
All right, these need some work, I know. There's a reason no one's asked me to help name a trick before. I feel like you have to be able to do a trick to have any say in what it's called.
And, as you can probably guess, I don't have the chops to pull off an Intercontinental Ballistic Twister.
Ski trick naming's only gotten more complex in the past few years, with variations on corks, rodeos, flat spins, bios, and under flips abounding thanks to a talented cadre of fresh pros.
You can truly debate which axis a trick's on til the cows come home, as evidenced by the comments section of this video. Helpful folks threw out suggestions like "double cork 540" and "d-spin air pretzel 900".
Are these descriptions apt? Maybe, although I found a comment that said, "Wtfffff howww," most relatable.
Don't miss another headline from POWDER! Subscribe to our newsletter and stay connected with the latest happenings in the world of skiing.
We're always on the lookout for amusing, interesting and engaging ski-related videos to feature on our channels. Whether you're a professional or just an amateur, we want to see your best footage and help you share it with the world. Submit your video for a chance to be featured on POWDER and our social channels. Be sure to subscribe to our YouTube channel to watch high-quality ski videos.