Ian Greenwood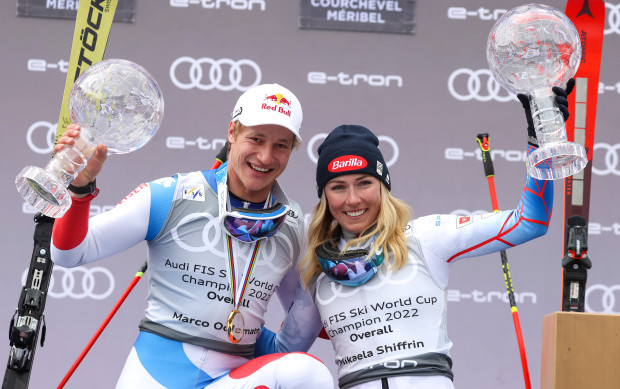 Today is Mental Health Action Day, a movement led by a coalition of brands, charities, and government agencies. The day encourages mental health awareness by enabling individuals and groups to engage with tricky topics like depression and anxiety.
What does this have to do with skiing, though? That's obvious: despite participating in the best sport on Earth, skiers aren't immune from mental health challenges. To keep the mental health conversation going, legendary American racer Mikaela Shiffrin shared a statement on Instagram apropos of Mental Health Action Day.
It's a long but worthwhile read. This passage stood out in particular:
"Most days in life don't go perfectly—far from it. That's not meant to be scary, it's meant to be honest. More than anything, it's something that helps us connect with each other. Not everyone knows what it feels like to stand on top of the podium at an Olympics, or to become a World Champion—but everyone, every single person, knows what it feels like to face challenge, and to be resilient through that challenge."
She's right, y'know. Sure, not all of us are Olympic-caliber racers, but we've all had our fair share of challenging life experiences. It's a part of life. Instead of bottling those difficulties up, whether it's the loss of a family member or depression, Shiffrin encouraged her fans to connect and share with those they love.
It's good advice. Skiing's great for masking and ignoring negative emotions, but it doesn't do quite as well with addressing the root causes of unpleasant feelings. You'll need to turn friends, community, and trusted ski buddies for that.
Don't miss another headline from POWDER! Subscribe to our newsletter and stay connected with the latest happenings in the world of skiing.
We're always on the lookout for amusing, interesting and engaging ski-related videos to feature on our channels. Whether you're a professional or just an amateur, we want to see your best footage and help you share it with the world. Submit your video for a chance to be featured on POWDER and our social channels. Be sure to subscribe to our YouTube channel to watch high-quality ski videos.