Ian Greenwood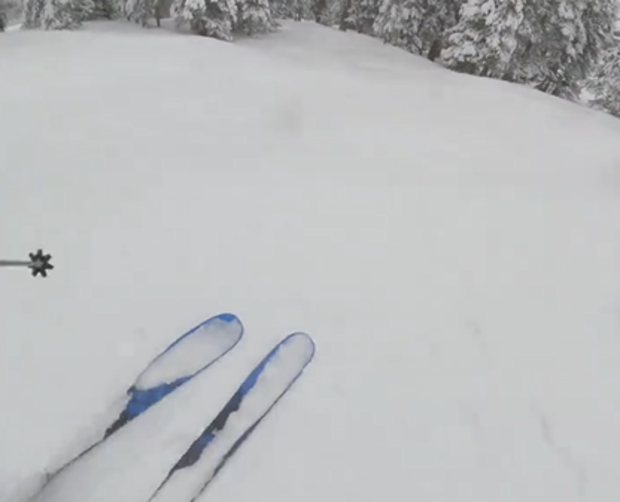 Spring is officially in full swing. Most of us are bidding our farewells to the local resort, swapping our snow tires for all seasons, and slowly transitioning into our summer outdoor sport of choice.
In Colorado, though, they're still skiing pow like it's February. I know, I know, hard to believe. For the skeptics and those comfortable with watching others live out their wildest spring skiing dreams, here's proof.
This video was shot yesterday, May 11th, at Arapahoe Basin, Colorado. Yes, yesterday.
In the past 72 hours, A Basin's picked up 13 inches of fresh, a confusingly large amount of snow this late in the season. And, with A-Basin planning to remain open into June (weather dependent, although that metric's looking good), there's still plenty of time for front-range skiers to take advantage of Mother Nature's bounty.
Meanwhile, here in Montana, my local hill looks like a mud wrestling arena. It doesn't feel fair.
But rolling with the seasonal punches is integral to the skiing experience. If you can't handle the fact that other skiers will feast during your famine, it's probably time to pick up a different, less weather-dependent sport.
Here's to the ski season that refuses to give up. It's been one for the books.
Don't miss another headline from POWDER! Subscribe to our newsletter and stay connected with the latest happenings in the world of skiing.
We're always on the lookout for amusing, interesting and engaging ski-related videos to feature on our channels. Whether you're a professional or just an amateur, we want to see your best footage and help you share it with the world. Submit your video for a chance to be featured on POWDER and our social channels. Be sure to subscribe to our YouTube channel to watch high-quality ski videos.