Ian Greenwood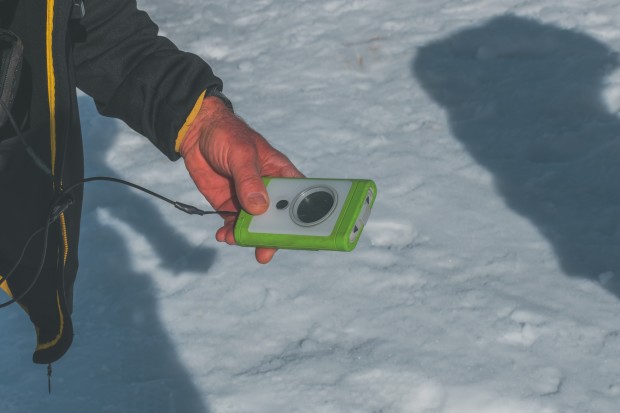 When most of us think of avalanches, we imagine the tell-tale crowns and propagation of slab avalanches. This is for good reason; slab avalanches are the deadliest slide type, causing most avalanche fatalities.
But the slab avalanche isn't the only slide in town. When the weather warms up, wet loose slides come out to play. Here's one in action (the video is linked to when right before the avalanche starts).
I know what you're probably thinking: "You call that an avalanche?"
This bad randy is indeed an avalanche. Sure, it's less catastrophic than the limelight-stealing slab, but this wet loose slide could've dragged an unsuspecting skier into terrain hazards like trees, rocks, or cliffs.
For those wondering about the decision-making that led to this wet loose avalanche, Tahoe Mountain Life ticked all the safety precaution boxes.
He and his party are all avalanche trained, they were wearing beacons at the time of the slide, and they left for their backcountry mission early in the morning. The best way to avoid wet slides (both loose and slab) in the spring is to start touring early; solar radiation is a crucial risk factor for slides during the warmer months.
Still, even if you're doing everything right, getting caught in an avalanche is possible. Luckily, the one in this video was relatively minor.
If you take anything away from this video, it should be this: avalanches are complicated and difficult to predict — before you head into the backcountry, make sure you have the proper gear and training.
Don't miss another headline from POWDER! Subscribe to our newsletter and stay connected with the latest happenings in the world of skiing.
We're always on the lookout for amusing, interesting and engaging ski-related videos to feature on our channels. Whether you're a professional or just an amateur, we want to see your best footage and help you share it with the world. Submit your video for a chance to be featured on POWDER and our social channels. Be sure to subscribe to our YouTube channel to watch high-quality ski videos.