Ian Greenwood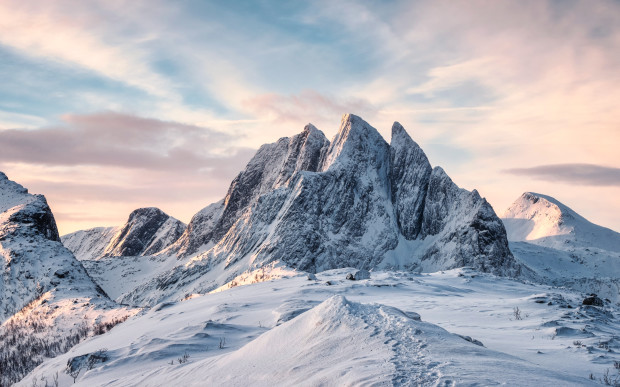 Nikolai Schirmer, a Norwegian pro skier, has gradually built his reputation as the guy willing to ski heinously gnarly lines deep in the backcountry.
This clip, which, in my opinion, might be one of the craziest lines of the year, only bolsters Schirmer's reputation. You might want to take a seat before watching this one. It's heavy.
Yes, everything about this is bonkers.
But while watching this clip, I was distracted, focusing on something other than the obviously mind-blowing skiing: Schirmer's bindings.
While it's hard to tell from an Instagram clip, I assume that Schirmer's in the backcountry, meaning he's probably using lightweight pin bindings.
If that's Greek to you, here's a brief explanation: pin bindings allow skiers to ski uphill with skins via a heel release mechanism. The tradeoff is that pin bindings are considerably smaller and more lightweight than their resort counterparts. Some pin-binding heel pieces are hardly bigger than an eraser.
If Schirmer's using a pin-binding, this takes his already incredible line to the next level. I hardly feel comfortable going fast on my backcountry bindings. But stepping up to a line like this? That's a no-go (for the record, I also wouldn't get near it even if I was using my beefier resort bindings).
And, perhaps the best part of Schirmer's ski career is that he frequently puts out well-produced YouTube videos documenting his backcountry endeavors. These videos have it all, from puckering lines to entertaining storytelling. Check out his YouTube page to stay up to date on his adventures.
Don't miss another headline from POWDER! Subscribe to our newsletter and stay connected with the latest happenings in the world of skiing.
We're always on the lookout for amusing, interesting and engaging ski-related videos to feature on our channels. Whether you're a professional or just an amateur, we want to see your best footage and help you share it with the world. Submit your video for a chance to be featured on POWDER and our social channels. Be sure to subscribe to our YouTube channel to watch high-quality ski videos.