David Reddick

Drop in to this deep temerity
Story and Photos by Ming Poon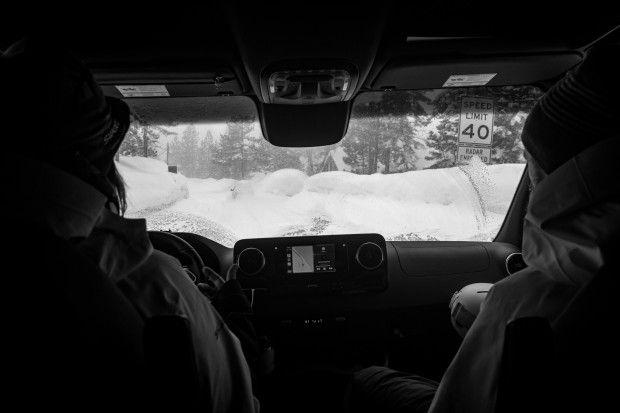 In the most epic winter of our lives, this cycle— two days in particular—stood out among the rest. In a season of "that was my best day yet" continually repeated, this cycle stood out. The difference? The temperatures were cold, but the wind had eased, and the snow was as good as it gets and as deep as anything I've experienced anywhere.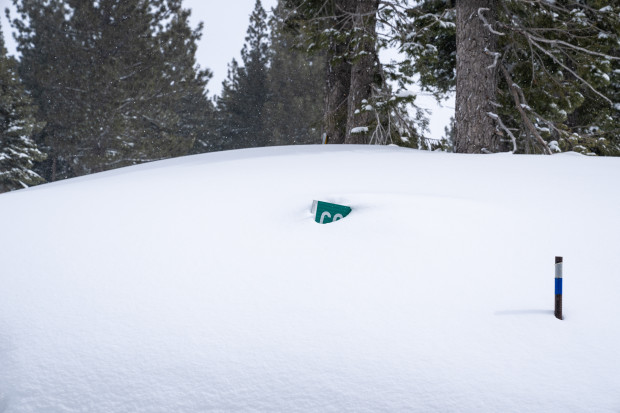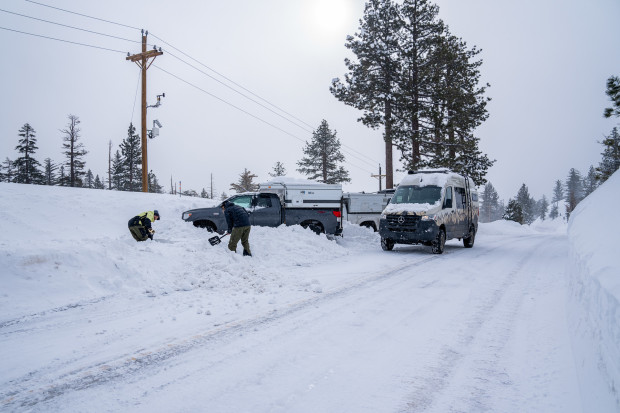 Most people didn't leave their house during these two days—, it was deep, hard to navigate, and the avalanche danger was nothing to ignore. We'd need as much pitch as possible without putting ourselves in "avalanche terrain." I, it was a tricky task.
The snow was so deep that turning felt like you were only slightly changing direction because of the depth and quality of the snow. It was slow motion skiing/snowboarding— of the most unique feelings and truly hard to describe.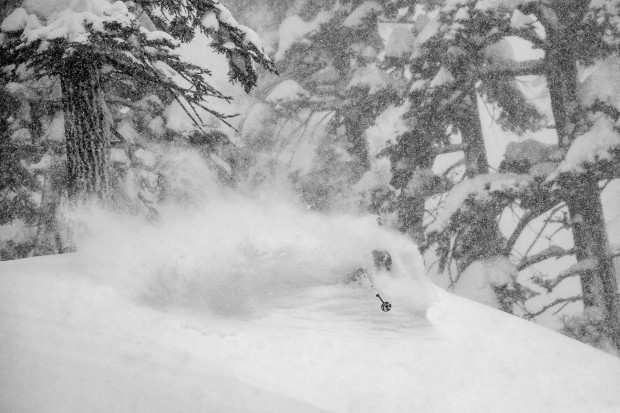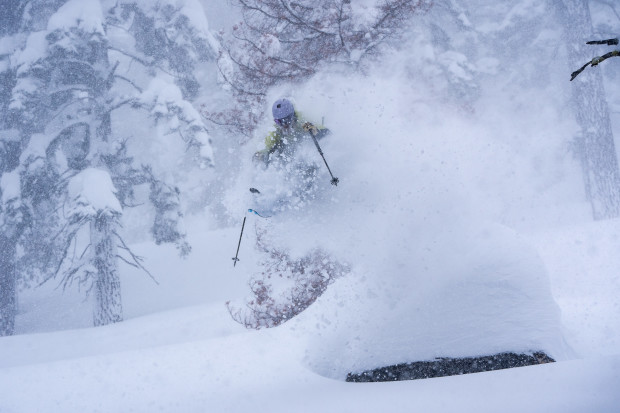 You usually couldn't see because your face was fighting away fine snow particles. We couldn't help but laugh about our "Sierra Cement" snow. There were days where it just kept getting deeper. While there were plenty of times this season where, it seemingly didn't stop snowing for weeks, but this cold cycle really stood out.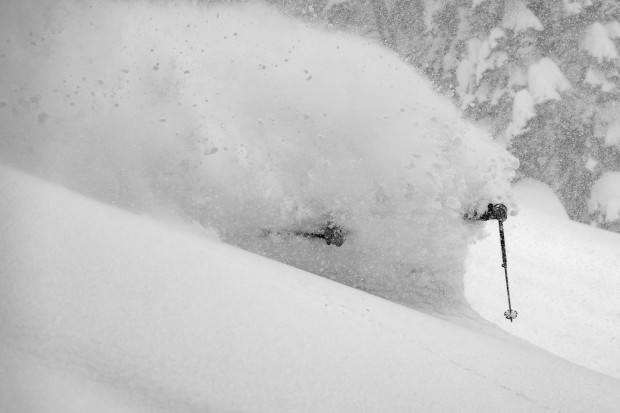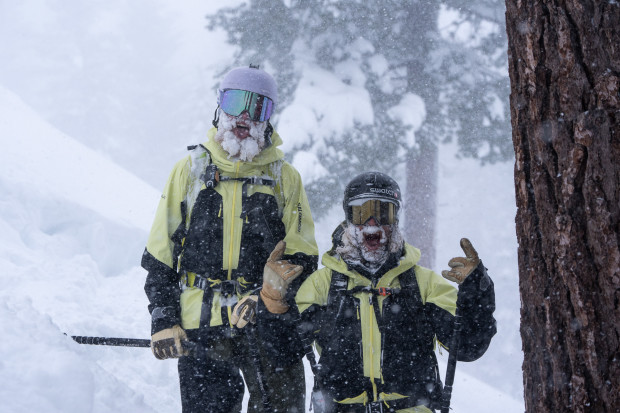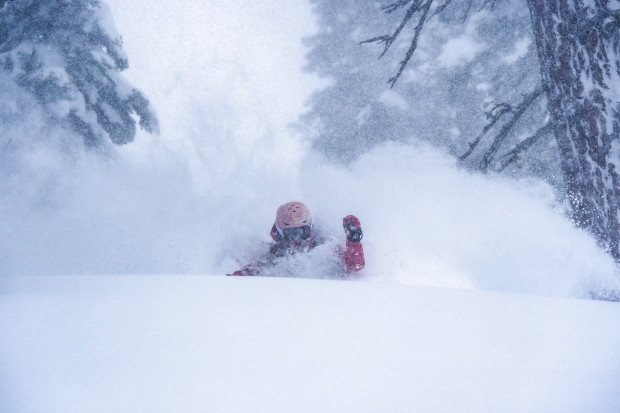 Houses, cars, street signs, etc. were all buried. I barely made it out of the neighborhood. We had to dig a parking spot at the trailhead just so we could park and the plow could drive by. It was snowing so hard I had to clean and adjust my camera constantly, at least after every sequence. Sometimes multiple times a sequence. It was just snowing so hard, and the snow was so light the flakes would hang in the air for what felt like forever as they were slowly pulled back to earth.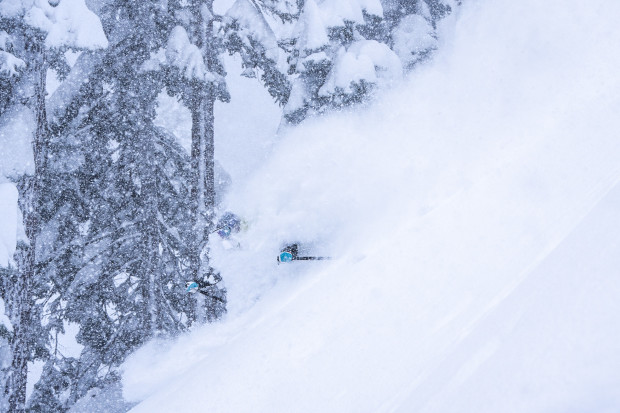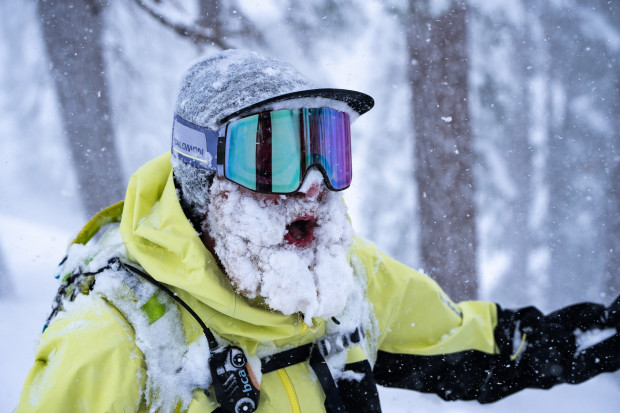 These are the days we all dream of and then wish we could repeat. But they are never the same and feel fleeting even in a season full of them. These are the days you just look at your partner(s) and laugh because the snow is so ridiculous there is nothing else to say. These days have been some of the best in my life.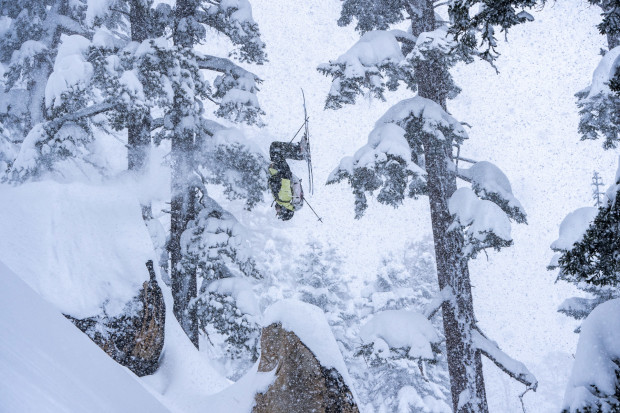 I've been getting after it pretty hard in Tahoe (and around the world) since 2002 and as a kid in VT before that. But THIS is what we live for. Until next season, I have something to look forward to and some nice photos to reminisce on.