Matt Lorelli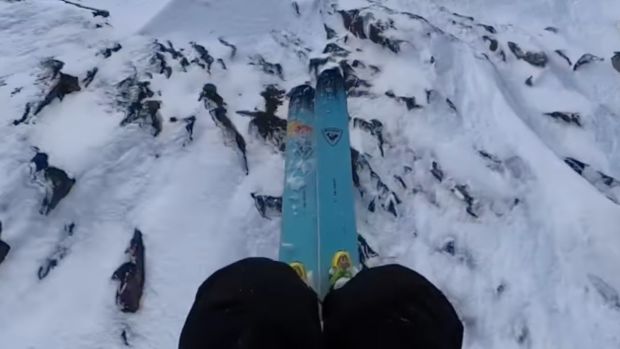 Logan Pehota isn't human. He's actually 33% cat (as shown by his agility and quickness) and 67% honey badger (because he apparently doesn't fear anybody or anything).
Watch as he takes his "first run snow check" down a blistering face that culminates in a big cliff jump. He nearly eats it!
After giving this more thought, Logan Pehota is actually 100% honey badger, because he clearly doesn't give a f***k.
He doesn't care that he's flying at breakneck speeds, he doesn't care that he has to air a 20+ foot cliff, and he certainly doesn't care that I think he's absolutely crazy.
I'm kidding. Well, maybe just a little bit.
Pehota is clearly one of the best big mountain skiers on the planet, and I'm starting to run out of words to describe him. That's why I turned to the "Holy crap this dude is insane" route.
I'm sure he's a great dude with a good head on his shoulders. He's just clearly got an addiction to adrenaline…!
Don't miss another headline from POWDER! Subscribe to our newsletter and stay connected with the latest happenings in the world of skiing.
We're always on the lookout for amusing, interesting and engaging ski-related videos to feature on our channels. Whether you're a professional skier or just an amateur, we want to see your best footage and help you share it with the world. Submit your video for a chance to be featured on POWDER and our social channels. Be sure to subscribe to our YouTube channel to watch high-quality ski videos.